Robert S. Duncanson: An Antebellum African American Artist
Robert S. Duncanson: An Antebellum African American Artist is the first New York City survey of rarely-seen paintings by the nineteenth-century pioneer landscape artist. The exhibition gathers more than 20 paintings as well as drawings and contextual materials. Ranging from the 1840s to the 1870s, together these present an overview of the artist's life, his milieu, and his development.
Duncanson (1821–1872) was, at the height of his career, considered "the best landscape painter in the West." Based in Cincinnati, Ohio—then the largest and most prosperous city in the western United States—he was the principal artist among a vibrant group of mid-century Ohio River Valley landscape painters. During his self-imposed exile from the Civil War in Canada, England, Scotland, and Italy, his work resonated with international audiences. Duncanson participated in the national fascination with landscape, and used North American vistas as metaphors to express America's cultural identity. He followed the model established by New York's "Hudson River School" painters Thomas Cole and Asher B. Durand, creating pastoral and picturesque views that strove to elevate these scenes by conveying grand ideas with moral lessons.
Image Carousel with 5 slides
A carousel is a rotating set of images. Use the previous and next buttons to change the displayed slide
Slide 1: Clearing in the Forest, 1866

Slide 2: Hunting in the Woods, 1846

Slide 3: Mountain Pool, 1870

Slide 4: Pennsylvania Landscape, 1852

Slide 5: Vale of Kashmir, 1870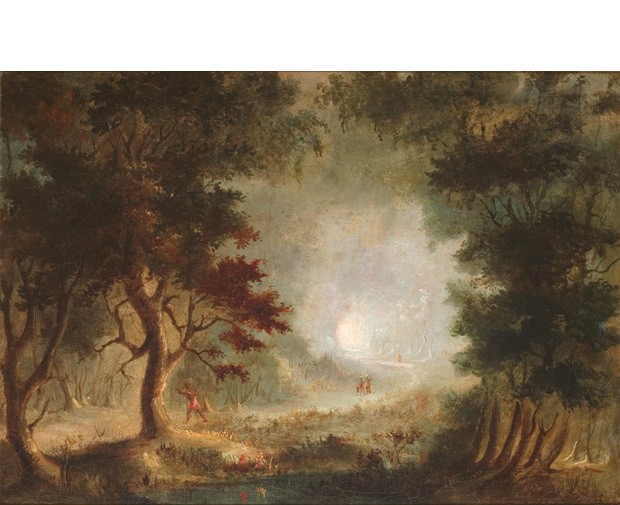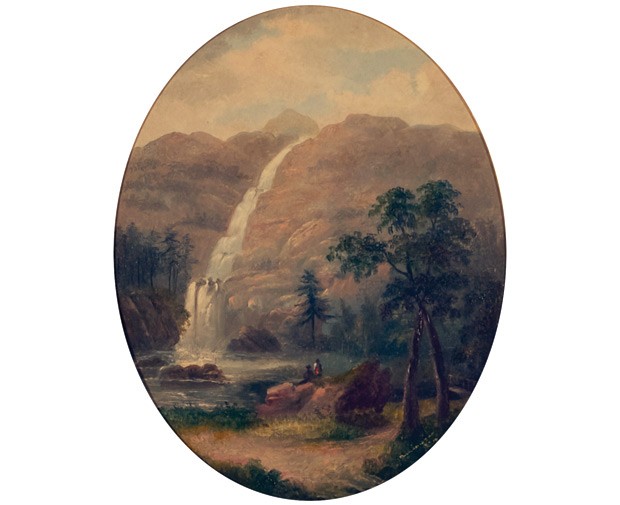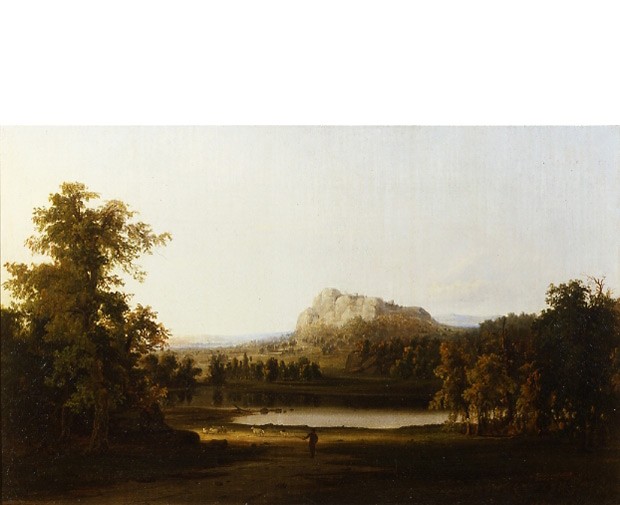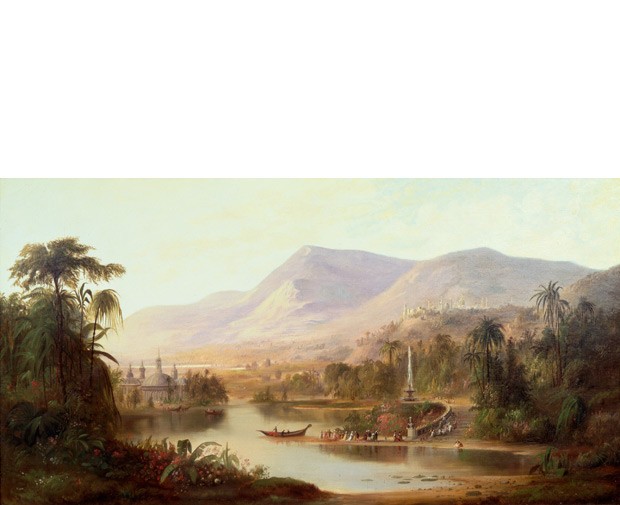 Previous
Next
Duncanson achieved his artistic success despite the restrictions under which he worked as an African American, or "free colored person." While clearly within the idiom of Romanticism and American landscape painting, he was able to subtly express the distinctive viewpoint of an African American in the pre-Civil War era. "Close readings of his work in the context of the political and social circumstances that shaped his life," curator Joseph D. Ketner II notes, "endow his paintings with complex, nuanced meaning."
"This is a rare glimpse into history," newly-appointed Director and Chief Curator of the Wallach, Deborah Cullen, adds. "I am so pleased to be presenting this special project as the first of my tenure at Columbia. It's a once-in-a-lifetime opportunity to closely examine these exquisite and meaningful paintings."