A virtual bulletin board gathering cultural happenings that may be of interest to our readers.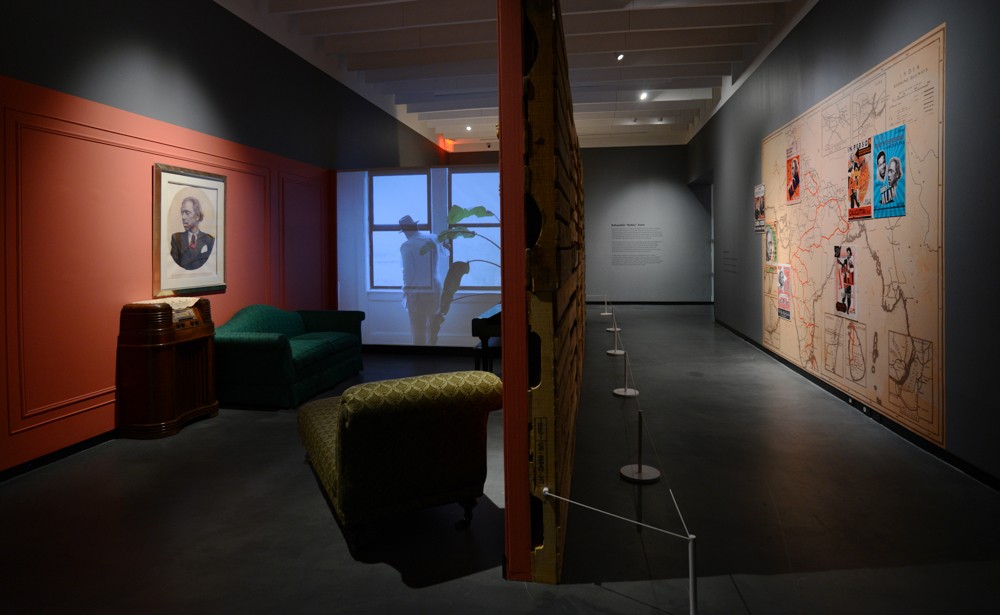 PRIYANKA DASGUPTA AND CHAD MARSHALL | ALONG 155TH STREET, WHERE THE WINDOWS FACE EAST
September 9, 2023–February 24, 2024

Sugar Hill Children's Museum of Art & Storytelling
898 St Nicholas Ave, New York, NY 10032

In their collective, research-driven practice, artists Priyanka Dasgupta and Chad Marshall consider the enmeshed lives and histories of Black and South Asian communities that existed in Harlem, in veiled forms, in the early–mid twentieth century. Drawing from archival research—as well as their own intersecting heritages and experiences—in this exhibition the artists conjure Bahauddin "Bobby" Alam: a Bengali sailor turned jazz musician, who might have lived as an artist in the area surrounding the museum. Along 155th Street, Where the Windows Face East translates Alam's 1950s living room and interior world into the gallery, through the likeness of a "period room" that one might encounter at a cultural institution.

Dasgupta and Marshall's installation Pigeonhole: The Life and Work of Bobby Alam was included in the Uptown Triennial 2020 at the Wallach.
---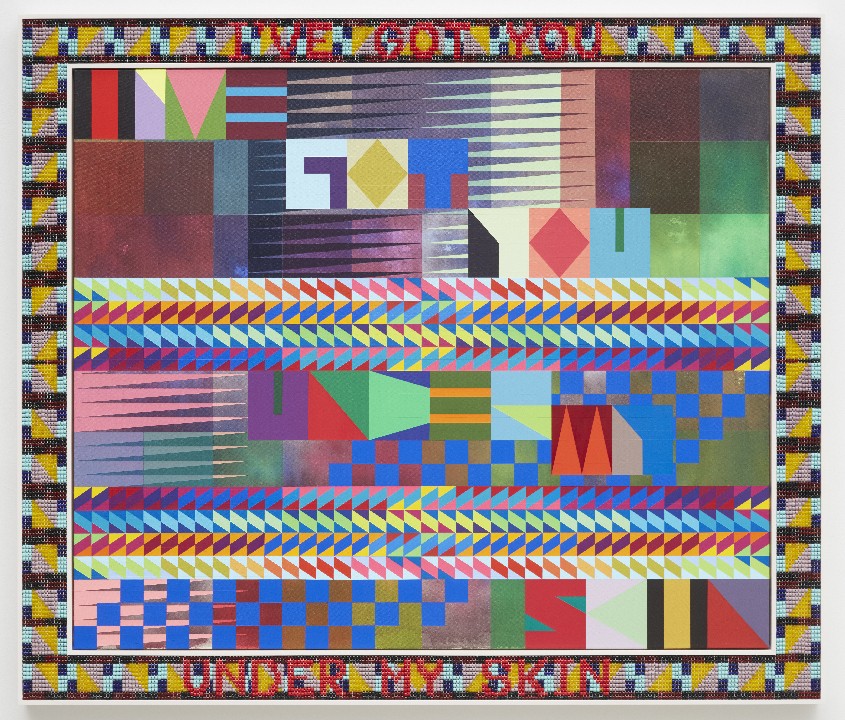 JEFFREY GIBSON TO REPRESENT UNITED STATES AT 60TH VENICE BIENNALE IN 2024
Portland Art Museum in Oregon and SITE Santa Fe in New Mexico, in cooperation with the U.S. Department of State's Bureau of Educational and Cultural Affairs, announced that Jeffrey Gibson will represent the United States at La Biennale di Venezia, the 60th International Art Exhibition. Celebrated for an artistic practice that combines American, Indigenous, and Queer histories with influences from music and pop culture, Gibson creates a dynamic visual language that reflects the inherent diversity and hybridity of American culture. Using abundant color, complex pattern, and text, he invites deep reflection on identity, inspires empathy, and advocates for a widening of access to democracy and freedom for all. On view April 20 through November 24, 2024 in Venice, Italy, the Biennale provides international audiences with the first major opportunity to experience Gibson's work outside of the United States.

Gibson's 2020 painting I've Got You Under My Skin is on view at the Wallach now through September 17, 2023 as part of the Uptown Triennial 2023.
---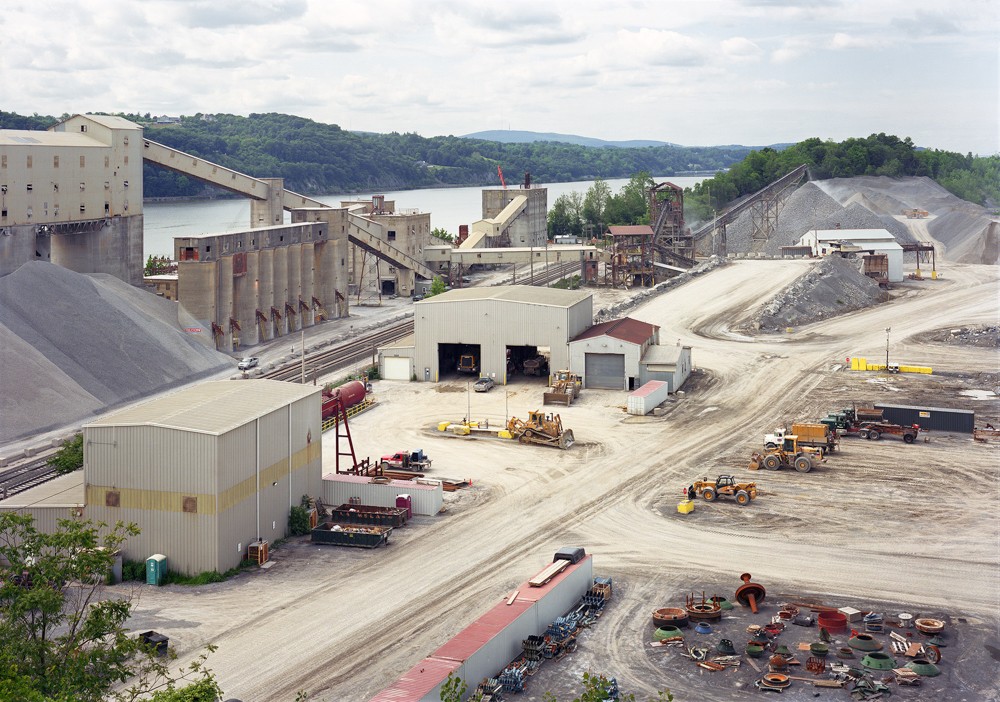 AN-MY LÊ: BETWEEN TWO RIVERS/GIỮA HAI GIÒNG SÔNG/ENTRE DEUX RIVIÈRES
November 5, 2023–March 16, 2024

Museum of Modern Art
11 W 53rd St, New York, NY 10019

For 30 years, the photographs of artist An-My Lê have engaged the complex fictions that inform how we justify, represent, and mythologize warfare and other forms of conflict. Lê does not take a straightforward photojournalistic approach to depicting combat. With poetic attention to politics and landscape, Lê meditates on the meaning of perpetual violence, war's environmental impact, and the significance of diaspora. 

An-My Lê: Between Two Rivers/Giữa hai giòng sông/Entre deux rivières is the first exhibition to present Lê's powerful photographs alongside her forays into film, video, textiles, and sculpture. Never-before-seen embroideries—some large scale, others the size of a laptop screen—and rarely shown photographs from her Delta and Gabinetto series explore the relationship between mass media, gender, labor, and violence. And an immersive installation created especially for the exhibition attests to the artist's long-standing consideration of the cinematic dimensions of photography and war. 

Photographs by An-My Lê will be included in Shifting Shorelines, an upcoming exhibition at the Wallach from October 4, 2024 - January 12, 2025.
---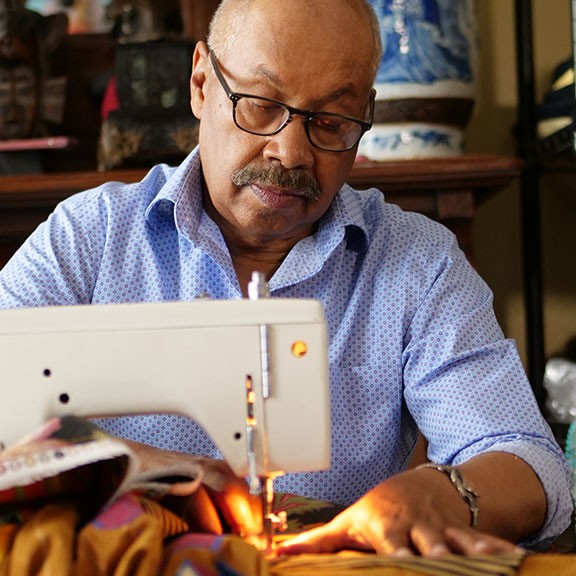 MICHAEL A. CUMMINGS NAMED NEA NATIONAL HERITAGE FELLOW
The National Endowment for the Arts (NEA) recently announced this year's NEA National Heritage Fellows, recipients of our nation's highest honor in the folk and traditional arts. For more than 40 years, the NEA has annually presented these lifetime honors in recognition of the diverse cultural traditions that comprise our nation and the individuals whose dedication and artistry contribute to their preservation and growth. Michael A. Cummings was among the nine recipients of this lifetime honorific celebrating artists and culture bearers.
The Wallach Art Gallery is thrilled to include Michael's work in the forthcoming Uptown Triennial 2023.
---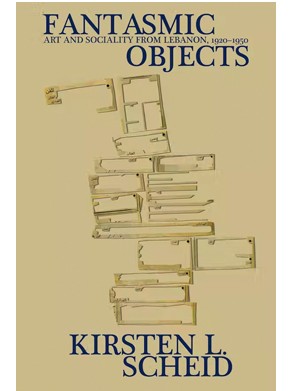 NEW BOOK: FANTASMIC OBJECTS: ART AND SOCIALITY FROM LEBANON, 1920-1950
by Kirsten L. Scheid
Published by: Indiana University Press
374 Pages, 21 color illus., 38 b&w illus.
Kirsten L. Scheid offers a striking study of both modern art in Lebanon and modern Lebanon through art. By focusing on the careers of Moustapha Farrouk and Omar Onsi, forefathers of an iconic national repertoire, and their rebellious student Saloua Raouda Choucair, founder of an antirepresentational, participatory art, Scheid traces an emerging sense of what it means to be Lebanese through the evolution of new exhibition, pedagogical, and art-writing practices.
Kirsten Sheid is the curator of the Wallach's  forthcoming exhibition Partisans of the Nude: An Arab Art Genre in an Era of Contest, 1920-1950. The exhibition will be on view October 5, 2023 through January 14, 2024
---